Pre-Planning
Advance planning allows you to make important decisions in a relaxed atmosphere, enabling you to control each aspect of funeral planning long before the actual need. Most importantly, it is a way you can make a very difficult time for your family a little bit easier.
Thinking about one's funeral leaves most people feeling a little uneasy, but more adults are finding that preparing for the inevitable is a wise decision that offers great emotional and financial security. The process includes meeting with one of our funeral directors, discussing your needs and desires, providing background and biographical information, listing your family, selecting merchandise, and discussing payment options. In cases where someone has taken the time to plan ahead with Nordgren Memorial Chapel, the family often mentions how that decision made the funeral process so much easier on them.
Benefits of Advance Planning Your Funeral With Nordgren Memorial Chapel
Provides peace of mind, for you and your family
Allows choices to be made without emotional strain and time constraints
Relieves your survivors from the financial responsibility of funeral expenses
Eliminates possible future conflicts among family members by stating your wishes in advance
Gives your family the ability to bypass the administrative responsibilities and focus on the importance of being there for one another
Important Considerations
We would be glad to meet with you in the comfort of your own home or in one of our funeral homes, depending on your personal preference.
When planning for your own funeral, make choices that reflect your passions. A funeral should be a celebration of life!
Your funeral plan is completely transferable. If you move out of state your funeral plan can be transferred without penalty to another funeral home. (Keep in mind that if you pass away in another state and still plan on having services with us in Massachusetts, your family would still call us at the time of death. We would arrange with an out-of-state funeral director on behalf of your family. This will prevent additional service charges.)
One of the most compelling reasons for advance planning is Medicaid. If someone is going into a long term care situation and wants to qualify for Medicaid, they are allowed to shelter funds in an irrevocable trust or insurance policy specifically set aside for future funeral expenses. This is a lawful way to reduce your assets and make sure you are eligible for the health care assistance you need.
Once you've made your prearrangements, keep a copy of your plan and any pertinent paperwork in a safe place and relay the information to a close friend or relative. We retain all records in a fireproof and locked file cabinet. Your privacy and security are very important to us.
Many families choose to start their prearrangement process right here on our web site. You will find a list of information to select your choices, and one of our funeral directors will be happy to help you.
To begin the process of Advance Planning - CLICK HERE
If you have any questions about preplanning, feel free to contact us at 508-852-2161.
---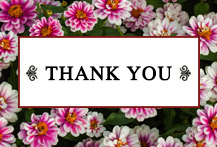 Testimonials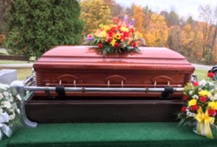 Burials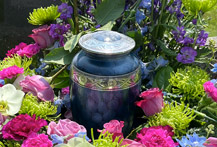 Cremations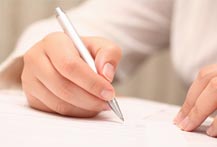 Arrange Now

Copyright ©2020 - Nordgren Memorial Chapel Funeral Home, 300 Lincoln St., Worcester, MA 01605