Testimonials
We would like to share some of the wonderful Thank You notes sent to us from the families we have had the honor to serve:
My mom passed away last week and Nordgren Memorial Chapel took care of my mom's funeral for us and they did a wonderful job I was very impress with the details that they had provided I really appreciate the detail work that they had done for my family my mom look so beautiful and seeing my mom like that put my mind at ease and my whole family was very happy with the service that Nordgren Memorial Chapel had provided us Thank you so much and I want you to know we really appreciate your hard work and your professionalism
I wanted to take a moment to thank Erika, Katherine and staff. Erika you did an amazing job, my dad looked exactly like himself and like he was sleeping. Katherine thank you for your kindness during this difficult time. My family appreciated everything you all had done
Dear Katherine and all.,
Thank you from the bottom of our hearts for the warm and gentle care you provided these last days. Your staff was wonderful, warm, caring, and always professional., I can't say enough good things about Gail, Bill, Erika and of course yourself. Even our limo drivers were tops. I want to especially thank you for how great dad looked... that was the first thing I saw and I said out loud " dad looks great!" You folks have been in this business for so many years, but you treated us like we were your first guests... Continue to be as gentle and genuine as you are.
I would like to say first of all the job that was done for my mother was just, "No words can express it!" Nordgren was so attentive to our every need and so friendly. I have never seen a funeral home care so much about us and how we all were doing - it was amazing, and I can't thank them enough . . . Thank you all so much for making our family part of yours. You are truly the very best!
We would like to express our gratitude to you all for the excellent way that you helped us with the arrangements for my sister, (deceased's name). Setting up the Pre-Need Funeral Agreement and the final arrangements from Florida seemed that it would be difficult at first. Buy as we progressed, your sincere and professional manner in guiding us through the process was an immense help to us. Your thoughtfulness and thoroughness helped us through this difficult time.
How can I ever thank you enough for all the kindness you extended to our family during the past days. We felt so happy knowing how respectfully our parents were treated. Bringing them to you for final preparation was like having family attend their needs. You are not just running a business, you are extended family to all the people you serve. For this we are forever grateful.
No words can begin to express my 'heartfelt thanks' for your kindness and thoughtfulness during a very difficult time. Knowing that you cared so much helped ease the pain I feel in my heart and will always be remembered. Thank you so much!
Thank you ALL for everything you did for myself and my family after our recent loss of (deceased). The comfort, support and guidance we received from all of you helped to make a very difficult time much easier to bear. Your attention to detail and the caring and gentle manner in which everything was handled is the reason our family has been using Nordgren Memorial Chapel for several generations.
Thank you for being there for my mom and our family. You truly were wonderful. You made things so much easier on us. My whole family is thankful. PS: Thanks for delivering the board.
Thank you for your kindness and professionalism during our difficult time. The flowers were beautiful.
On behalf of myself and our family, I would like to take this opportunity to express our appreciation for all kindnesses that were done on our behalf. You helped alleviate some of the stress and tears of this most trying time.
With sincere gratitude and genuine appreciation for all you do.
My family and I want to thank you for all you did to provide your services as well as the gentlemen who came to the cemetery and church service.
My family and I would like to thank everyone at Nordgrens for all their help at such a difficult time. Everything that we needed was taken care of immediately and the calling hours went so smoothly. Both sides of our family have always been able to count on Nordgrens.
From our entire family I want to thank you for all you did in making the arrangements for our mother / grandmother's funeral. It was a difficult time for our family, but your sensitivity and kindness made our grief so much easier to accept. Just as a result of the arrangements you made for u, I know that you will do quite well in your profession. if ever we have need of such services again (but not too soon) we will certainly ask for you. Again thank you.
Thank you for a wonderful and hassle free experience. I am SO happy we chose Nordgren!
On behalf of our family, I wish to thank you for the fine service we were provided. Everything was first rate and greatly appreciated by all. Many thanks.
Please accept this book enclosed as a token of my appreciation for the kind and friendly manner in which you helped me and my family through our recent sadness. My fervent desire is that you all share this book with your lovely children whom I had the pleasure of meeting this past week. I know this book will help them (and your sons) become even more successful. So in (deceased)'s memory please share this book with your friends and families. Good Luck and God Bless.
We would like to thank you for all that you did for us during the most dark days of our lives. You were so helpful and we appreciate it so much. I could not think clearly and things that people said to me would not stay in my head for more than a few seconds. I could not concentrate. We also want to take the time to thank you for what you did for our family at the Worc. County Memorial Park. Thank you for sharing the beautiful flowers with us and that ring that went around the urn was perfect. We also appreciate all that Gail did and she was always so pleasant. God bless you and your families.
We would like to thank you for the fine service we received. A special thanks to that caring gentleman who assisted a handicap member of our family to the vehicle she was riding in. He is certainly a credit to your staff. Thank you.
Our family cannot thank you enough for helping us thru these difficult times, we greatly appreciate your kindness & understanding. Thank you.
Thank you all so much for such a beautiful service on Saturday. Everything went well and was well put together. all in attendance were eased. Thank you again & God bless.
Thank you... again and again. My family and I would like to express our sincerest gratitude for your assistance during the passing of our mother. The funeral services were lovely. Mother was a woman of modest possessions, yes esteemed the beauty in them. I know she would have been pleased.
AND WE ARE MOST THANKFUL FOR THE OPPORTUNITY TO SERVE SUCH WONDERFUL FAMILIES ~ THE ENTIRE STAFF AT NORDGREN~
---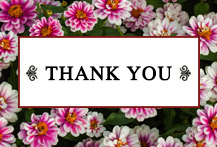 Testimonials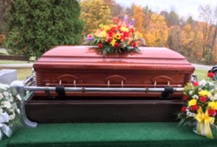 Burials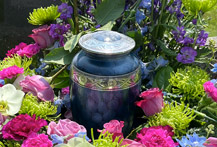 Cremations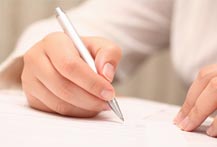 Arrange Now

Copyright ©2020 - Nordgren Memorial Chapel Funeral Home, 300 Lincoln St., Worcester, MA 01605